Destiny Scribes Writing Competition
This global writing competition is the brainchild of our CEO, Miss Peace Areogun, an avid reader and writer herself, and a passionate advocate for the girl child. This competition is one of the few Christ-centered writing competitions for Christian teenagers under the age 18.
The aim of this competition is to identify, celebrate and encourage the creativity of pre-teen and teenage Christians. This comes with opportunities to publish their creative work on our website and other amazing prizes. Through this, we get christian youths to have their voices heard and also share their experience growing up as Christians.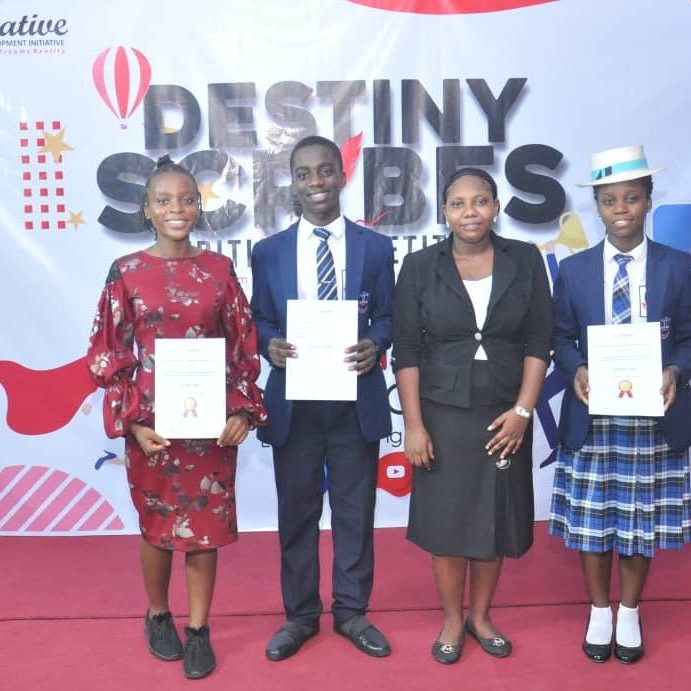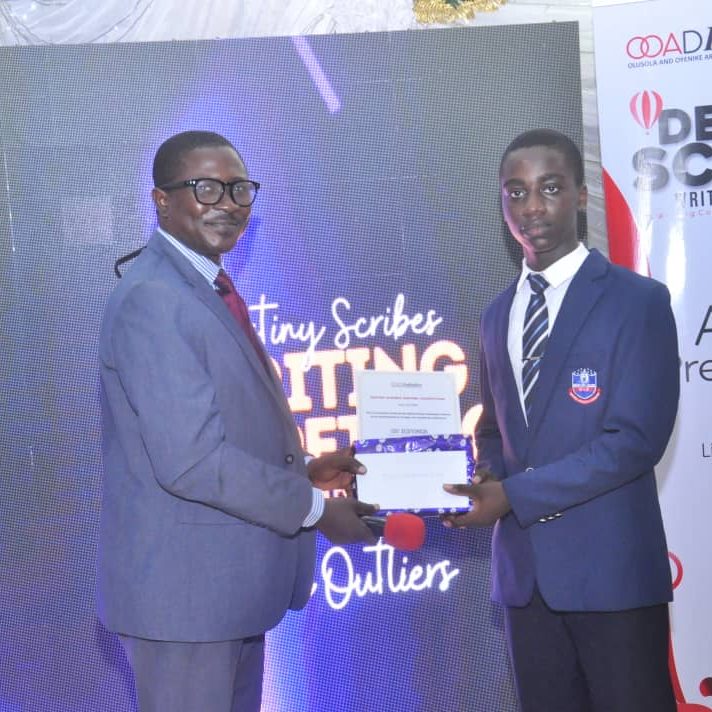 PRIZE CATEGORIES
---
Junior (Grade 7-9) Prizes: First prize: N30,000, Second Prize: N20,000 and Third Prize: N10,000
Senior (Grade 10-12) Prizes: First prize: N50,000, Second Prize: N30,000 and Third Prize: N20,000
Each winner also gets educational prizes and award certificate.
KEEP SSCROLLING TO GET DETAILED INFO ON THE NEXT ROUND OF APPLICATION
At different times during the year, we choose and announce a theme, eligible applicants are invited to enter the competition with written contents under 500 words. Entries could be poem, stories or articles in alignment with the theme.
The top entries are shortlisted and invited to the award ceremony with the winners selected from categories based on their age and school level. The award ceremony will be held with the finalists present to read their entries to our guest. This year's edition will be held online because of covid-19 restriction
Click on the APPLY button to start submitting your entry
Volunteer with us: Opportunities are available to support this amazing initiative, one of which is that you can be given the opportunity to sponsor prizes award in one of the categories.
MESSAGE US here with your details and interest in sponsorship
Entries must be the original work of the entrant; must not have been published or accepted for publication anywhere or used for another competition.
Word count of entries must not exceed 500
Each entry must be typed on plain A4 paper, electronic or printed copy can be uploaded
Your name must not appear on the entry
The entrants retain copyright, but the Olusola & Oyenike AReogun Development Initiative (OOADI) reserves the right to publish entries on the internet, as a collection on our website and used for publicity purpose anytime
The decision of our Judges will be final, further correspondence will not be allowed
OOADI  reserves the right to withhold prizes if an action is justified
Entries that are not in compliance with the rules will be disqualified without being assessed